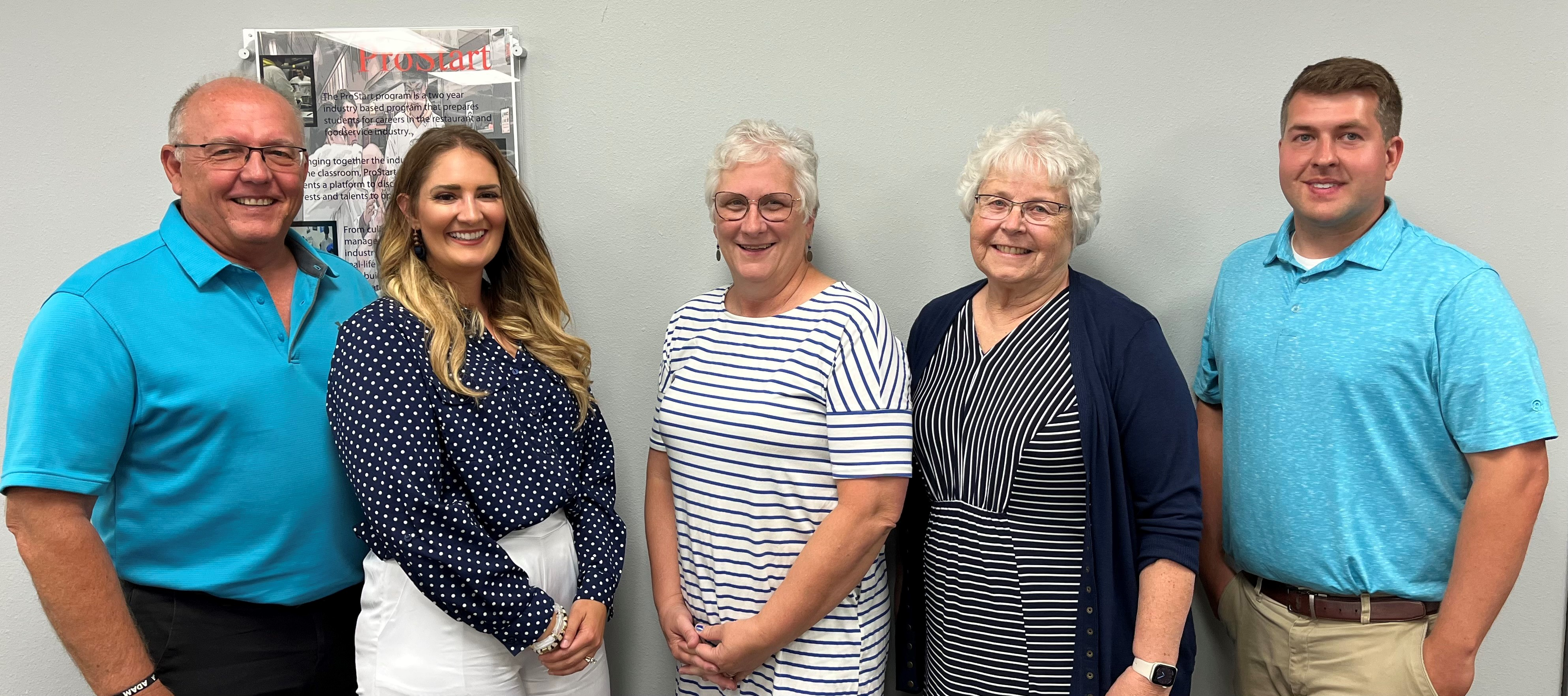 The Mitchell School District School Board is made up of citizens elected by voters of the school district. The five members are elected to three-year terms and are compensated on a per meeting basis of up to a maximum of $1,200 per member per year.

The School Board sets policies by which the school district operates. In addition, the School Board hires staff to administer these policies. The School Board must adhere to the boundaries set by the South Dakota Legislator and the South Dakota Board of Education.

The School Board is also responsible for selling the surplus property for the district. Check out the current property.
2023-24 Mitchell School Board Meetings
Dates Location & Time:
July 24, 2023- MCTEA @ 5:30 pm

August 14, 2023 -MCTEA @ 5:30 pm

August 28, 2023- MCTEA@ 5:30 pm

September 11, 2023- Longfellow Elementary @ 5:30 pm

Special Board Meeting- Wednesday, September 27, 2023- MCTEA @ 5:30 pm- There will be no board action at this meeting

October 10, 2023- Mitchell High School @ 5:30 pm

November 13, 2023- Gertie Belle Rogers Elementary @ 5:30 pm

December 11, 2023- L.B.W. Elementary @ 5:30 pm

January 8 , 2024 Middle School @ 5:30 pm

February 12, 2024 MCTEA @ 5:30 pm

March 11, 2024 MCTEA @ 5:30 pm

April 8, 2024 MTCTEA @ 5:30 pm

April 22, 2024 MCTEA @ 5:30 pm

May 13 , 2024 MCTEA @ 5:30 pm

May 28, 2024 MCTEA @ 5:30 pm

June 10 , 2024 MCTEA @ 5:30 pm

June 24, 2024 MCTEA @ 5:30 pm